Recipes with Honey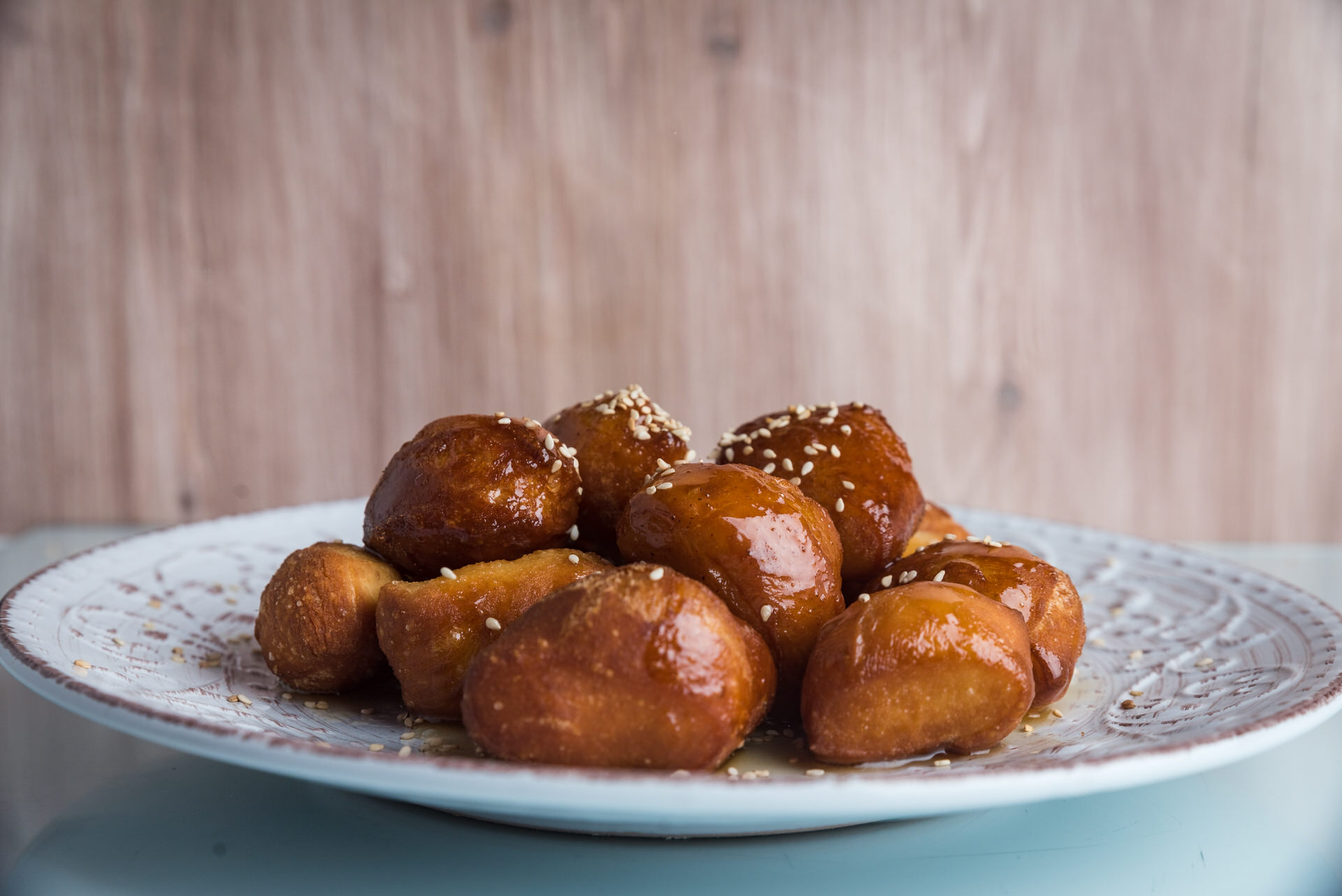 Melomakarona (traditional biscuits with honey)

3 cups olive oil
1 cup sugar
1 cup orange juice
½ cup raki mixed with cognac (or choose one of it)
3 teaspoon ground cinnamon
1 teaspoon ground cloves
2 teaspoon baking powder
1 kg plain flour (dough must be soft)
2 cup smashed walnuts with sesame
Syrup:
1 cup sugar
1 cup water
2 cinnamon sticks 3 cloves
2 cups of honey

Boil sugar with water cinnamon and clove for 10 minutes. When temperature reaches 40 degrees add the honey.
Cook them on 180ᵒ
Drop each hot biscuit into the cold honey syrup and leave it about 3 seconds and sprinkle walnuts over the top.
Chocolate with fresh pollen and honey

1 cup raw cacao butter
1 tablespoon olive oil
1/8 cup carob powder
1/8 cup cacao
1/4 cup tahini
1/4 cup raw honey
Gently melt all ingredients in a stainless steel bowl over a pot of warm water. Do not let it get over 40 degrees or you will kill all the amazing enzymes in the honey.
Once smoothly combined pour mixture into molds or onto baking paper. Allow to cool for 10 minutes then sprinkle bee pollen over the chocolate.
Place in fridge or freezer depending on how impatient you are to eat it.